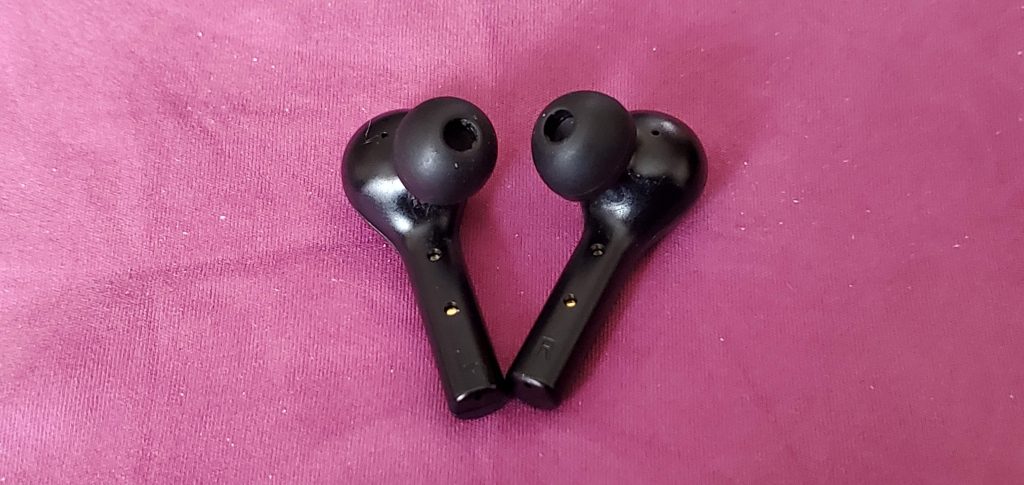 No, these aren't a special edition version of the Apple Airpods.
As the title suggests, these are AUKEY's EP-T21 True Wireless Earbuds, and while being significantly more economical than the Apple "brethren," there are some things that are sacrificed with what you do get.
Let's break down the pros:
Unlike some other manufacturer's earbuds, having no button to press on each side means that there is less of a chance of breaking inner pieces.
Listening time has averaged between 5-6 hours, and then you can recharge them for a half an hour for a few more hours of audio, or the full two hours for the additional 5-6 hours. Total time equals out to about 24 hours if planned accordingly, with the right volume, minor touching of the earbuds, and full recharge times.
Price point ranges between $30-$35 USD, depending on where you shop for AUKEY's earbuds. They sell them through their website, and also through outlets like Amazon.com.
Now, unfortunately, the cons:
This wasn't a huge problem for me, but the largest gripe for most people is that it charges using a micro USB cable (if you are "future-proofing," I can understand.)
Multiple presses to find the sweet spot to do what you want. With a little bit of practice, it wasn't as bad, but it became frustrating when trying to stop music so you could hear the person talking to you.
The left earbud loses power before the right earbud. Every time. They charge at the same time, and every time, "lefty" goes before "righty."
I do like these earbuds compared to all other earbuds that I have tried before. The fact that there was no outer buttons that you run the risk of pressing too hard and breaking the mechanisms inside the earbuds was a plus.
I have paid for a pair of wireless earbuds with the wire connecting the two that hangs behind the head, and those were my first foray into wireless earbuds. The sound was awful for the same price point, but what I did like about them was what I like to call the strap that wraps around the ear, stopping the earbuds from falling. AUKEY's EP-T21 earbuds don't have that, and if you have large earlobes like I do, they eventually fall out or have to be readjusted.
Sound quality is great, and for me, it is about as close to noise canceling that you could get. I can comfortably be in a busy space and zone out listening to music without the interruptions of life around me. Bass is not overpowering, nor is the treble. It is a pleasant experience.
I know I spoke about the fit, but when they do stay in my ears, they are quite comfortable that I like wearing them for long periods of time. While reading, computer work, driving, and waiting for people, the AUKEY EP-T21 earbuds get me through a good majority of the day with ease.
I do have a few gripes that I have and have not mentioned.
One, I do not like that one side of the duo will always lose power before the other. Secondly, they are a "one size fits most" set of earbuds, so you will either be like me and constantly adjusting them, or find some alternative. Lastly, I have to make sure my bluetooth is turned off. I have had numerous occasions where the phone is draining the power of the idle earbuds if the bluetooth is running. Granted, I only use the bluetooth for these earbuds, but if I had multiple devices using the bluetooth, that could become cumbersome.
Here is a gallery of the AUKEY EP-T21 earbuds and the company's approach to a more environmentally friendly footprint with their packaging: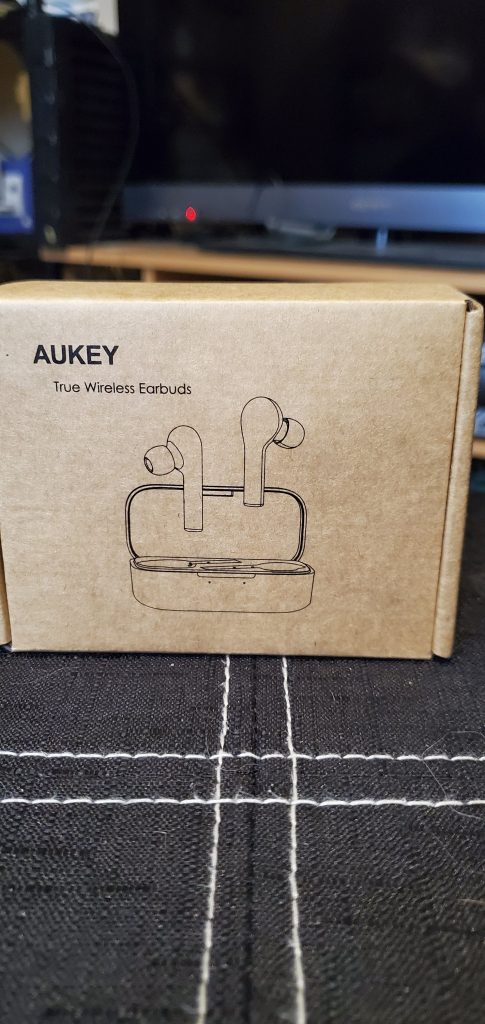 Overall, I enjoy these earbuds, I wish that there was a more secure fit in my earlobes. I know some companies sell a memory-type foam that will sit in your ear that will fit earbuds. I need to find where those are sold from and see if they will work with these as well. You really can't beat the sound and price of the EP-T21 earbuds. These have lasted longer than any of the previous earbuds I have had before, and I hope they will continue to last me for some time.
For sound, functionality, design and price, I give this a 7.5/10. The earbuds lose points for draining from the bluetooth when idle, one side dying before the other, and for fit.